Law Office Of Frank Fernandez:
Boston Criminal Defense Lawyer
Look at what our clients say in their reviews they will tell you what you can expect. Get a free consultation regarding your case.
Llame ahora para una consulta gratuita sobre su caso +1-617-393-0250
Póngase en contacto con la compañía fernandez hoy
As Seen By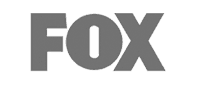 CONOZCA A NUESTRO FUNDADOR
El Sr. Fernández fue admitido para ejercer la abogacía como abogado penalista de Boston en el Mancomunidad de Massachusetts, Illinois, Missouri, y en el Tribunal de Distrito de Massachusetts de los Estados Unidos. Anteriormente trabajó como fiscal de distrito en la ciudad de St. Louis antes de ingresar a la práctica privada. Su negocio se concentra en todo tipo de defensa criminal y es un experto en la industria en todos los asuntos relacionados con el derecho penal. El Sr. Fernández ha sido abogado principal en numerosos juicios con experiencia en los tribunales estatales y federales. El abogado Frank Fernández habla español con fluidez y disfruta servir a la comunidad latina como un abogado criminal en Boston.
Evaluación gratuita de casos
Contact us today for a free case evaluation and find out what you can expect to happen.
Abogado disponible 24/7
Llame a The Fernandez Firm a cualquier hora del día en cualquier día para obtener ayuda inmediata con su caso.
Soporte multilingüe
La Firma Fernández ha estado sirviendo a comunidades de habla hispana por más de 25 años.
We fight to protect our clients
criminal record and their future
We have helped Business executives to University students avoid criminal convictions protecting their criminal records as well as their future employment opportunities.
Call now for a Free Consultation For your Case
If you're facing criminal charges in Boston, it's essential to find a defense attorney with an impressive track record of success. That's where Boston criminal defense lawyer Frank Fernandez, Esq. comes into play; with over twenty-five years of experience defending clients in various criminal cases, Attorney Frank Fernandez has earned himself a reputation as one of Boston's premier criminal defense lawyers. Here's why you should contact  Boston criminal defense attorney Fernandez for help with your charges:
Expertise in Criminal Defense
Attorney Fernandez has dedicated his career to representing those facing criminal charges. His representation ranges from drug crimes and domestic violence cases to white-collar offenses and homicide. With expert knowledge of the criminal justice system and an intimate understanding of complex laws and procedures that apply in these matters, you can rest assured knowing you have an experienced and knowledgeable advocate on your side.
Individualized Care for Your Case
Effective criminal defense requires taking time to understand each case's unique circumstances. Attorney Fernandez takes a personalized approach to every case he handles; he will listen intently, comprehend your goals, and craft an approach tailored specifically to your circumstance. You can count on Attorney Fernandez to be accessible, responsive, and attentive throughout every step of the legal process.
Proven Results in Court
Attorney Fernandez's accomplishments speak for themselves. He has achieved numerous dismissals, acquittals and favorable plea deals for his clients over the years – a testament to his skill as a litigator and commitment to achieving the best possible outcomes. When you work with Attorney Fernandez, you can rest assured that he will fight tirelessly to uphold your rights and fight for freedom.
Compassionate and Respectful Representation
Criminal charges can be an incredibly stressful and overwhelming experience for those involved. Attorney Fernandez understands the emotional toll that criminal cases take on his clients and their families, so he approaches each case with empathy, compassion, and respect. His goal is to minimize any impact the legal process has on your life or that of those close to you; furthermore, he will fight tirelessly to defend your rights and safeguard your future.
Client Testimonials
Don't just take our word for it. Our satisfied clients have left numerous glowing testimonials about their experiences working with Attorney Fernandez. They praise his professionalism, expertise, and commitment to his clients' cases. Here's what one recent client had to say:
"Frank Fernandez is an outstanding Boston criminal lawyer. He represented me in a serious criminal case and achieved an outcome that far exceeded my expectations. His expertise, compassion, and commitment to serving his client's best interests made him stand out from other attorneys. I am thankful to have had him as my attorney and would highly recommend him to anyone seeking legal counsel."
Reach Out to Attorney Fernandez Today
If you're facing criminal charges in Boston, don't wait to get the legal assistance that you need. Contact Boston criminal lawyer Frank Fernandez today to book a free consultation and benefit from his expertise, personalized attention, successful results and compassionate representation. With him on your side, you can be confident that the best defense is being mounted for you.
What Boston Criminal Defense Attorney Offers
If you are the target of an investigation or have been arrested by a Massachussets State or Federal Law Enforcement Agency, you are in need of immediate assistance from a Boston area criminal lawyer. Frank Fernandez can help you take the important steps to protect your rights, freedom and reputation.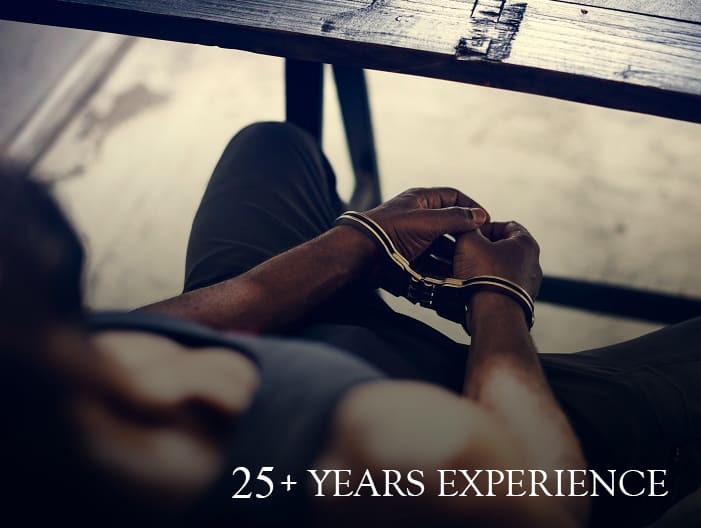 Frank Fernandez, whose main office is based in Boston, is a lawyer who has been practicing law for over 25 years...
Lee mas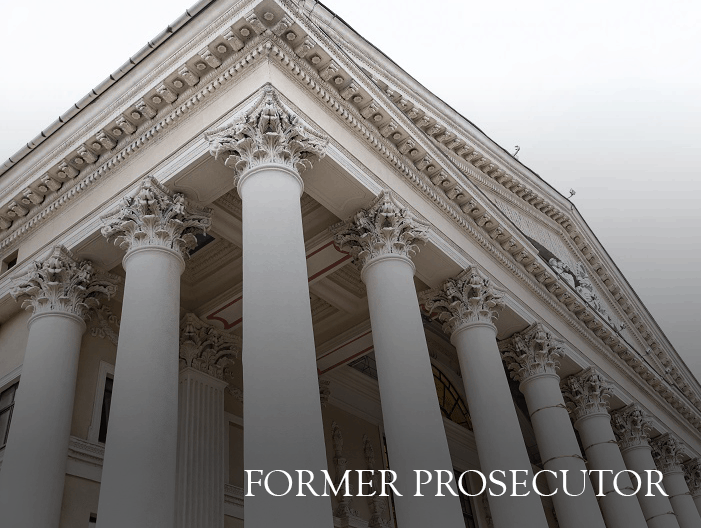 Ex fiscal, el Sr. Fernández es ahora un abogado criminalista en Boston dedicado a ayudar a los acusados ​​de delitos ...
Lee mas
La información es poder y ayuda a tranquilizarte, al menos cuando se trata del miedo a lo desconocido. Una consulta gratuita ...
Lee mas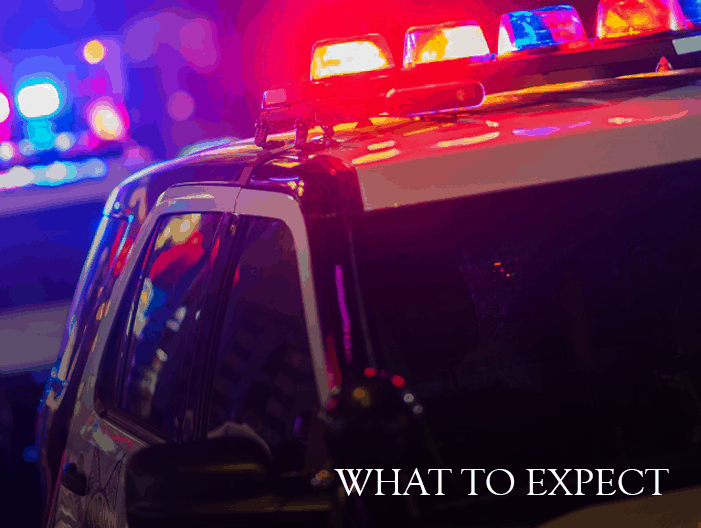 El Sr. Fernández es un abogado criminal experimentado que se tomará el tiempo de explicar cada paso de su caso del criminal ...
Lee mas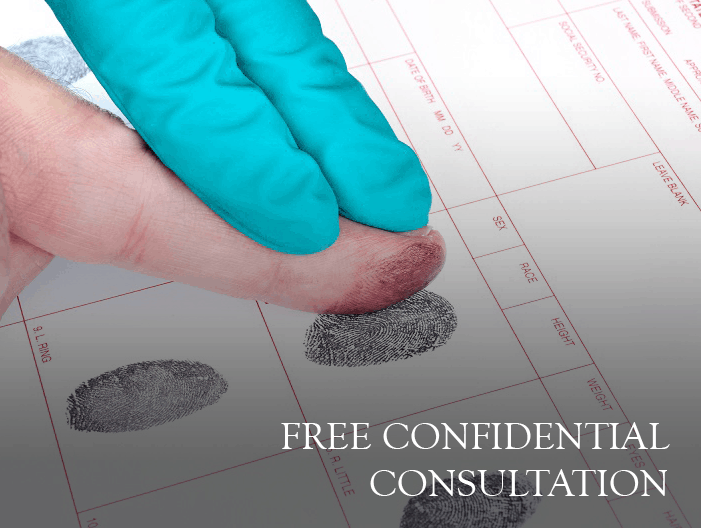 El estrés y la ansiedad causados ​​por ser arrestado y acusado de un delito pueden ser abrumadores; llamar a un abogado criminal ...
Lee mas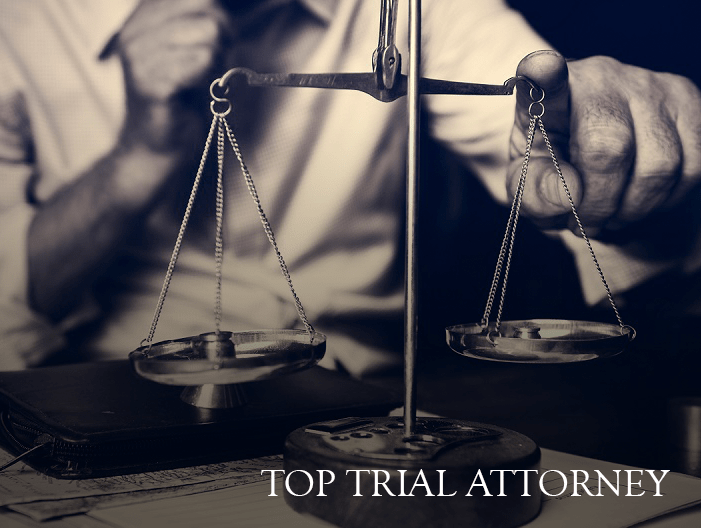 Frank Fernández, cuya oficina principal se encuentra en Boston, es un abogado que lleva más de 20 años practicando leyes ...
Lee mas
Contact Attorney Frank Fernandez Now
Nota: Si no eres una empresa simplemente abandona el campo.
Our Boston Criminal Lawyer Office Address
Oficina en Boston:
185 Devonshire st. Suite 302
BOSTON, MA 02110

Háblanos:
Email: frank@thefernandezfirm.com
Teléfono: +1 (617) 393-0250
Fax: 617-507-8003
When should I call a Boston criminal lawyer?
A: Debe llamar a un abogado de defensa criminal en Boston tan pronto como pueda después de un arresto o si cree que lo están investigando. Un experimentado abogado criminalista de Boston puede aconsejarle qué puede esperar y cuál es su mejor curso de acción. Es mejor no hablar con la policía hasta que haya consultado a un abogado penalista, tiene derecho a permanecer en silencio y puede ser conveniente para usted declarar ese derecho.
Puede algún abogado criminalista en Boston apelar mi caso?
A: No todos los Abogados Penalistas de Boston manejan las apelaciones. Necesita encontrar un abogado criminal que se especialice en trabajo de apelación. Las apelaciones criminales son muy diferentes del juicio del caso. Un abogado criminalista de Boston debe revisar las transcripciones de su juicio o su declaración para ver si existen motivos para solicitar que el tribunal de apelaciones anule el caso. Ganar una apelación no significa que el caso haya terminado, el caso simplemente se envía de vuelta al tribunal de primera instancia para corregir el error que puede requerir cualquier cosa, desde una nueva audiencia de sentencia hasta un juicio completamente nuevo.
Iré a la cárcel por posesión de drogas?
A: It all depends on the type of drugs, quantity and your criminal record. It is<br /> rare for a first-time drug offender charged with simple possession to receive a jail sentence. But if you are in possession of a large number of drugs that are considered Trafficking in drugs and can carry long mandatory minimum sentences ranging up to 15 years. For more specific advice as to your situation, it is best to call a Boston criminal lawyer for a free consultation.
Cuándo puede mi ser querido regresar a mi hogar después de un arresto por agresión y agresión doméstica?
A: When police arrive at a call for Domestic Assault and Battery, they will immediately separate the parties and inquire of each as to what happened. Upon any allegation of a threat or an unwanted physical touching against the other, they make an arrest. They do this to avoid leaving the scene and parties together in a situation which may escalate into further violence. The police do not want to be held responsible for having left a dangerous suspect with a victim only having to return later to a potentially much worse situation. They have a zero-tolerance policy and will arrest on just the mere allegation of an assault or threat. Usually once arrested the party is taken to court the next day and released on conditions. The prosecutor usually attempts to reach the victim and inquire as to whether they would like the other party to be ordered by the court to stay away and have no contact from the victim and the home. A victim is also informed of their rights to obtain a restraining order. If the victim would like the arrested party to be able to have contact and return home they should try to get in touch with the prosecutor's office as soon as possible the next day to inform them of this. At times the prosecutor will ask the court for the parties to stay away and have no contact even though they never spoke to the victim in the case. You should call a Boston criminal defense lawyer as soon as possible to protect both your rights if arrested or the victim of domestic assault and battery.
Qué hacer si he recibido una citación?
A: Llame a un abogado criminalista de Boston, un abogado criminal experimentado le ofrecerá una consulta gratuita por teléfono y lo orientará sobre lo que puede esperar. Una citación puede ser para una variedad de cosas, para que usted comparezca como testigo de un evento, ya sea en un juicio o en un gran jurado, puede ser para usted presentar documentos o puede presentarse como acusado en un caso en el que Usted está siendo acusado de un delito. Un abogado criminalista de Boston puede aconsejarle mejor sobre la citación y su mejor curso de acción.
Qué hacer después de una parada de tráfico?
A: It is best to keep your hands in plain sight on the steering wheel and politely answer and follow the officer's instructions. Police are trained, and for good reason, to approach each vehicle as if the party inside may be armed and dangerous. In the police academy cadets are shown videos of routine traffic stops where officers are shot down in cold blood for not being vigilant when approaching a vehicle. An officer being cautious and standoffish is merely doing his job and being safe. Show respect to the officer, follow his commands and be polite. This will give you the best chance of getting out of a stop with possibly just a warning rather than a ticket or being arrested. Never challenge the Officers authority or engage in an argument; in over 25 years of practicing as a Boston criminal lawyer and prosecutor before that, I have never seen one case in which this behavior has helped a person, in the alternative I have seen it led to more serious charges being brought against them.
Recibí una notificación para una audiencia de magistrado de secretario, ¿qué debo esperar? ¿Necesito un abogado?
A: A clerk magistrate hearing is a probable cause hearing in which a clerk decides whether a charge should issue against you, which would then start the criminal process. It is always best to attend a clerk magistrate hearing with an attorney to give you the best chance of avoiding being charged. Anything you say at these hearings can be used against you in any further proceedings, so it is best to speak with a Boston criminal lawyer who can advise you about your situation and how best to proceed. As a Boston criminal lawyer, I have attended hundreds of these hearings and have had great success in avoiding charges being issued against my clients.
Si estoy en los Estados Unidos con una visa de estudiante o cualquier tipo de visa de inmigrante, ¿qué pasará si me acusan de un delito?
A: Si usted es un estudiante internacional o se encuentra en los EE. UU. Con cualquier tipo de visa, debe tener mucho cuidado con la forma en que maneja las denuncias penales en su contra. El solo hecho de ser acusado de un delito puede llevar a la revocación de su visa y posiblemente ser removible. Es mejor no viajar fuera de los EE. UU. Antes de hablar con un abogado penalista de Boston y un abogado de inmigración de Boston. Se puede revocar una visa de estudiante, pero al estudiante todavía se le puede permitir que termine sus estudios a veces, sería viajar fuera de los EE. UU. Lo que podría llevarlo a no ser readmitido nuevamente en los EE. UU. Que le prohibiría terminar sus estudios. La inmigración es un área de la ley muy complicada y mucho depende de los cargos penales específicos, lo mejor es llamar a un abogado de defensa criminal de Boston para obtener asesoramiento lo antes posible.
Lo que dicen nuestros clientes
Our clients love to share their experience with us. Read their testimonials below to see what they have to say.

Martin o
United states
Thanks so much, Sir, I really really really appreciate all your help, My prayers for you is that God will send you plenty of cases and good & adequate help to keep you flying high in your profession. Remain, blessed Sir, I appreciate you.

Brett Farley
United states
Calling Frank Fernandez was the best thing to do for my case, turns out he knew about a way to have my case thrown out before it even went to court! I couldn't believe it when he said it but sure enough, I was in the clear. Thanks, Frank, I really appreciate everything.

Adrian Mojica
United states
Very professional and personable. highly recommended. Cared about my cases.exceeded expectations. Thank You Frank.

Xavier Perez
United states
Was very helpful through out the whole process and was able to get good results out of the cases an less than a year which is amazing.

Corey Williams
United states
Frank Fernandez was my lawyer for my case. He did a great job on handeling my case. Frank went out his way to get the proper justice in my defense. He didn't just give up on me Frank skills are great he is a great lawyer and I would tell anyone about his services. He is a good man.

Evan Matthews
United states
I would 100% recommend The Fernandez Firm to anyone looking for a Boston lawyer. Frank is kind and patient, really making things go smoothly when you need them to most. Thanks to The Fernandez Firm for all your help, I highly recommend your services.

Evelyne Ivy
United states
I needed discretion and someone professional to take care of things quickly and quietly. Attorney Frank Fernandez did exactly that. Thanks for taking my case and helping me get my life back.

Josh Schreguer
United states
Thanks for the free consultation criminal lawyer Frank Fernandez I really needed all your help, you did a great job.
Noticias recientes
Read our articles to keep up to date on the latest legal news

Boston criminal defense lawyers are experts in navigating the complexities of self-defense laws. These laws are vital in protecting individuals in dangerous situations where life or safety is at risk. Common self-defense strategies in Massachusetts and other jurisdictions encompass Castle Doctrine and Stand Your Ground laws. These legal frameworks delineate an individual's rights and responsibilities […]
Read More
Top Rated Criminal Lawyer Boston, MA
Law Office Of Frank Fernandez, Esq. is located at 185 Devonshire St Suite 302, Boston, MA 02110, United States. From Boston Logan International Airport continue to Airport Rd – Departure Level. Then get on MA-1A S and continue on MA-1A S. Drive to Devonshire St. Afterwards use the middle lane to turn right before Brookline Bank and Law Office Of Frank Fernandez, Esq will be on your right.
We are open 24/7.
For additional questions, you can call us at 617-393-0250 or find us on Yelp
ERO Boston removes foreign fugitive wanted in Brazil for fraud
Carlos Alberto Moraes, a 57-year-old Brazilian national who was unlawfully present in the country and a foreign fugitive, was expelled from the country on March 10 by Enforcement and Removal Operations (ERO) Boston. Brazil is looking for Moraes because he used forged documents.
"Because of the relentless, dedicated work of the ERO Boston officers, this foreign fugitive was located, arrested, and has now been removed to face justice in Brazil," said ERO Boston Field Office Director Todd Lyons. "ERO Boston is committed to carrying out our mission, which includes the apprehension and removal of unlawfully present fugitives running from the law in their own country. We continue to seek out and remove these criminal fugitives through the close cooperation of both our international and local law enforcement partners whose help is critical to these efforts."
Moraes was detained by U.S. Customs and Border Protection in May 2010 close to Nogales, Arizona, after he unauthorized entered the country through the southern border. On May 26, 2010, authorities issued an Order of Expedited Removal, and he was expelled from the country.
Source: https://www.ice.gov/news/releases/ero-boston-removes-foreign-fugitive-wanted-brazil-fraud
Man Arrested for Attempting to Open Emergency Exit Door Aboard Flight to Boston
On a United Airlines aircraft from Los Angeles to Boston, a man from Leominster, Massachusetts, was detained and accused for allegedly trying to open an emergency exit door and then trying to stab a flight attendant in the neck.
Francisco Severo Torres, 33, was accused of trying to use a dangerous weapon to tamper with flight attendants and crew members on one count. Following an initial appearance today before U.S. District Court Magistrate Judge Dein, Torres was detained pending a hearing scheduled for March 9, 2023. Torres was arrested Friday night at Boston Logan International Airport. 
Source: https://www.justice.gov/usao-ma/pr/man-arrested-attempting-open-emergency-exit-door-aboard-flight-boston
Edward W. Brooke Courthouse
This Massachusetts Court System provides a wealth of information and resources for anyone looking to learn about the state's court system or access court-related services.
 You can find information about the various courts and judicial bodies that comprise the Massachusetts Court System, including their jurisdictions and functions. You can also find contact information for each court and information about court rules and procedures.
In addition to these practical resources, the website also provides educational materials about the court system, including resources for students and educators. You can find information about court tours and educational programs, as well as resources for learning about the Massachusetts Constitution and the role of the courts in our democracy.
Source:https://www.mass.gov/orgs/massachusetts-court-system
Location:
24 New Chardon St, Boston, MA 02114, United States
42.3659207571336, -71.06110872309463
https://goo.gl/maps/fASUQPG28QkfwYb78
Tribunal de Distrito de East Boston
East Boston District Court is a vital institution in the Massachusetts judicial system, located in the heart of East Boston, a diverse and historic neighborhood in the area. This local court serves as a center for justice and dispute resolution for the residents of East Boston, handling a wide range of cases such as civil, criminal, family, and traffic matters.
 East Boston District Court has evolved over the years to accommodate the community's changing needs. The courthouse is a modern facility that reflects both the historical significance of the area and the current needs of its inhabitants.
With a team of experienced and dedicated judges, clerks, and support staff, the East Boston District Court is committed to delivering timely and fair resolutions to legal matters that come before it. The court's services include hearing criminal arraignments, conducting trials for both civil and criminal cases, managing small claims, and offering mediation services.
Location:
37 Meridian St, East Boston, MA 02128, United States
42.375142507416086, -71.0396540609072
https://goo.gl/maps/12NtsMucZekgL96x7
Brighton Division, Boston Municipal Court
The Brighton Division of the Boston Municipal Court is an essential part of the legal system for the citizens of Brighton. It offers various services, including hearing civil and criminal cases, determining bail or fines for violations, and ruling on eviction proceedings. The court also ensures that all rulings are fair and impartial by providing court interpreters for citizens who need assistance understanding the proceedings due to language barriers. Furthermore, they provide resources such as free legal advice clinics and community service programs to those qualified. Through its commitment to justice, the Brighton Division ensures that everyone in its jurisdiction receives equal access to legal representation and resolution of disputes. This helps promote a safe and secure environment within the community while allowing its citizens to feel comfortable expressing themselves in a court setting without fear or prejudice. 
Source:https://www.mass.gov/locations/brighton-division-boston-municipal-court
Location:
52 Academy Hill Rd, Boston, MA 02135, United States
42.35009469264949, -71.15237225488474
https://goo.gl/maps/zSZiGyLHTKXgTyJs5
Supreme Judicial Court Clerk
The Clerk's Office plays a vital role in the Commonwealth's courtroom setting by providing support and guidance to parties, attorneys, and judges. This includes retrieving legal documents from any court at the request of a Supreme Judicial Court Justice. The staff is responsible for receiving pleadings, summarizing arguments for an appeal brief, and researching relevant laws for judicial consideration. The office also collects fees for filing appeals, processes orders and judgments, maintains case dockets and files, distributes transcripts to the parties involved in a hearing or trial, produces certificates of good standing for attorneys seeking admission to the Bar of Massachusetts, and prepares jurisdictional statements. In addition, it drafts opinions on complex questions of law from governmental entities as well as certifies copies of appellate decisions.
Source:https://www.mass.gov/orgs/sjc-clerks-office-for-the-commonwealth
Location:
1 Pemberton Square, Boston, MA 02108, United States
42.361475598531676, -71.06256565267289
Solicitar una devolución de llamada
Solicitud ¿Te gustaría hablar con uno de nuestros asesores jurídicos por teléfono? Solo envíe sus datos y nos pondremos en contacto con usted en breve. También puede enviarnos un correo electrónico si lo prefiere. Una llamada de vuelta
O