Llame ahora para una consulta gratuita sobre su caso +1-617-393-0250
Póngase en contacto con la compañía fernandez hoy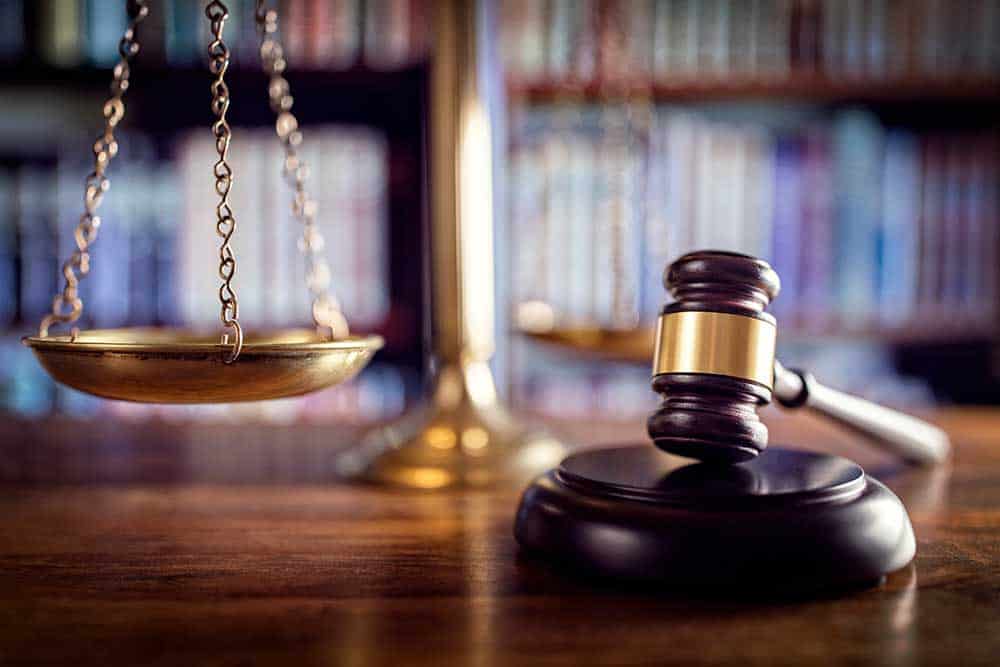 Órdenes predeterminadas viejos
An old warrant out of a Massachusetts court can lead to a person being arrested and detained even out of state. If a person has a default warrant in Massachusetts he can be kept from renewing his driver's license in other states. Default warrants or bench warrants are entered in Massachusetts when a person either fails to show up for court or has failed to comply with all the conditions imposed by the court.
Como un abogado criminal de Boston Recibo muchas llamadas de personas fuera del estado con viejas órdenes predeterminadas de año pasado que ahora les han afectado al no lo que les permite renovar su licencia o causar un problema para los efectos de la inmigración. Una persona por lo general tiene que regresar a Massachusetts y presente a sí mismo a la corte en la que ha incumplido. Si el caso está abierto y era nunca resuelto el fiscal podrá solicitar la libertad bajo fianza y el momento de mirar en el materia. El juez podría considerar la colocación de una fianza dinero o condiciones de liberación dependiendo de las razones por las que una persona haya sido, en su defecto. La Commonwealth es dado la oportunidad de ver si todavía pueden hacer que el caso contra el acusado. La Comunidad intentará procesar el caso y no sólo abandonar el asunto debido a su edad. La razón por la Comunidad persigue el caso es porque no quieren otorgar una persona que ha incumplido y pista perdida y ahora ha vuelto a abordar la situación.
If you have come to learn that there is an arrest warrant in Massachusetts which is keeping you from either renewing a driver's license out-of-state or if you still live in state subjecting you to potential arrest then call Frank Fernandez who can help answer questions and assist in clearing up old bench warrants.
A person who is out-of-state and has an open case in which they have defaulted in Massachusetts is subject to arrest in the state he is found. The other state can only hold someone who is defaulted in Massachusetts for a certain amount of time usually up to 90 days. The out-of-state authorities inform the Massachusetts state authority who issued the warrant that they have detained the person based on the warrant. The person in default it's brought before a court in the state in which she is found and is given the right to a hearing as to whether she is actually the person that the warrant relates to. This extradition hearing can be waived by the arrested and the person can admit that they are actually the accused who the warrant relates to, this option quickens the process of bringing the person back to Massachusetts from out-of-state. This is all premised on the fact that Massachusetts actually wishes to pick up the accused and bring them back. What happens is Massachusetts is given the opportunity to send Marshals either by van or plane to pick up the accused out-of-state and bring them back in custody to Massachusetts. There are many times when Massachusetts informs the out-of-state authorities that they do not wish to spend the expense of travel and that the person should be released with instructions to report back to Massachusetts.
El estado de Massachusetts tiene fondos limitados para retirar a los presos del estado y, a menos que se considere que el delito es muy grave, generalmente no gastan el dinero para recoger a las personas que se encuentran fuera de Massachusetts, especialmente en estados que no están en Nueva Inglaterra y una distancia de distancia.
Una vez que las autoridades locales han escuchado de Massachusetts si desean proceder con la extradición y recoger al prisionero, se les otorga un tiempo limitado para hacerlo. El acusado puede tener una audiencia en toda regla relacionada con la identidad y si realmente es la persona con la que se relaciona el incumplimiento. Esta audiencia requiere que las autoridades demuestren que la persona bajo custodia es la persona con la que se relaciona la orden. Muchas veces, Massachusetts no responde de manera oportuna y las personas detenidas fuera del estado son puestas en libertad porque no han recogido a la persona en el tiempo asignado.
La mayoría de las garantías predeterminadas afectan a las personas por no haber podido renovar una licencia de conducir o recibir beneficios del Seguro Social u otros beneficios estatales hasta que aclaran la antigua orden en Massachusetts. Como se mencionó anteriormente, la orden de incumplimiento casi siempre requiere que el acusado regrese a la corte en la que existe el incumplimiento. Si el caso no se ha resuelto, se volverá a iniciar y se volverá a incluir en la lista de prueba. Si el caso es muy antiguo la mayoría de las veces es muy difícil para el fiscal probar el caso porque los testigos se mudaron o se destruyeron las pruebas.
Como abogado penalista en Boston, Frank Fernández ha tenido un gran éxito en obtener despidos en antiguos casos de orden de incumplimiento debido a que la Commonwealth no ha podido proceder contra sus clientes debido a la edad del caso. Si tiene un deseo predeterminado y actualmente vive fuera del estado o fuera del país, no dude en llamar para una consulta gratuita, el abogado Frank Fernández puede ayudarlo a recopilar información relacionada con el incumplimiento y ayudarlo en su manera de comenzar el proceso para aclarar El antiguo defecto y tratar con el caso.
Comuníquese con Frank Fernández para una consulta telefónica gratuita y confidencial sobre cómo resolver las antiguas órdenes de arresto.

Solicitar una devolución de llamada
Would you like to speak to one of our law advisers over the phone? Just submit your details and we'll be in touch shortly. You can also email us if you would prefer.
[rt_cf7_style] [/rt_cf7_style]