Call now for a free consultation regarding your case +1 (617) 393-0250
CONTACT THE FERNANDEZ FIRM TODAY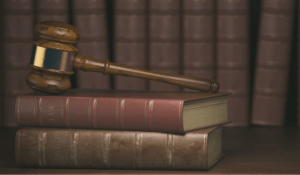 This post is a general outline of types of scenarios people need a lawyer. Here at the Fernandez Firm, we specialize in Criminal Law and Personal Injury Cases. Please contact us for any of your Boston Law needs, we will be happy to help you in any way we can or point you in the best direction possible.
#1 Business Reasons
One of the most common reasons that people hire a lawyer is for business issues. Whether that is a business formation, composing contracts for business to business institutions or company to client relationships. A business operator may also use litigators to dispute contracts between companies or between companies and clients. Credit sets and those sorts of things fall under the umbrella of items a company attorney might do. It is very important after you're forming a business entity to have it done by a lawyer who is familiar with these procedures that can not just form the item properly but supply you the counselor which you need because you do this. This is vital to have you put up properly for taxation issues, growth issues, and ownership issues, and some other legal problems might arise. An attorney can help you determine if your organization must develop into an LLC (limited liability company) or a provider. Your attorney will also have the ability that is going to assist you to know your business and supply you routine contracts for clients and permit you to know contracts that you're entering too.
#2 Estate Planning
Estate planning is the next most typical reasons people hire a lawyer. Largely what this suggests is protecting the resources for your future. As folks are progressing in amassing or years funds they desire to find a plan in place for what occurs with that they have gathered in the event they pass. They wish to make sure their prosperity and resources have been protected if they are gone. Everyone will gradually pass off so this preparation is very wise. If you don't have some form of strategy in an area that fulfills all the legal requirements in the country that you live, your possessions will probably pass via intestacy- which is simply a default state process. If it occurs you might have matters going to individuals you do not need them to view.
#3 Family Reasons
Another common reason why people hire a lawyer is to get family law issues. The most frequent requirement for this type of attorney will be divorce. The area of guardianship would use in a lot of situations. 1 instance is if you are caring for someone else's kid beside a service placed foster kids. Adoption is also an issue that falls under the class of law enforcement. Adopting a child is a great life event that is accompanied by legal problems that will require skilled support to successfully browse. Another instance for your family law arena may be instances involving juvenile delinquency, child rights, and emancipation. Emancipation is a youth (under the age of 18) who would like to become legally responsible for him/herself. A scenario that might get the desire is when the minor were wed or the parents are abusive, or should they have an objection to the parents living situation or they have been kicked from the parents home.
#4 Criminal Defense
Criminal law is that the following most frequent motives that a lawyer will be hired. In case a man or woman was charged with a crime then they'd require an attorney that handles law. For individuals that can't afford a lawyer in the united states, they can, actually, have one appointed for them. Those lawyers are known as general public defenders and their providers are free to the suspect. They are covered by the authorities to come and reflect people who can not afford their own criminal defense attorney. Most of these lawyers have extensive prior experience with all the judges as well as the prosecuting attorneys that will try your situation. They have likely negotiated collectively in many prior instances. Typically, they are backed by offices that have investigators and researchers on staff that may work for your advantage. They also have other tools available for them to assist indigent defendants.
Individuals that will handle their particular lawyer will most likely be hiring a private criminal defense attorney. One benefit to hiring an individual's attorney to represent them would be that their caseload may not be quite as complete as a public defender and owing to this the defendant will get more individualized and focused representation. Also since they are being paid by you, they are able to prioritize more hours to devote to your defense. Whatever the instance, the legislation allows a defendant to acquire a sensible representation in a court of law in issues regarding criminal fees. Contact The Fernandez Firm now for All of Your Boston criminal lawyer needs.
#5 Personal Injury
Some of the most common reasons that a lawyer is going to be hired will be if a single person hurts another. Such instances are civil issues and also called personal injury cases. The crime has not been committed but instead, an accident or negligence has occurred. These are the type of cases that we manage at The Fernandez Firm too.
In the event of almost all injuries, people don't hurt each other on purpose and so it's not a crime. Jail time is not a punishment for a crash. The at-fault person is not charged with any felonies or misdemeanors. Instead, a civil wrong is referred to as a tort. A tort is a wrongful action or a breach of a right leading to civil accountability. To put it otherwise, the injured party has the right to be made whole in the person responsible for the wreck. A personal injury attorneys job is to see his client received a sufficient settlement to satisfy their requirements stemming from an occasion. These circumstances may include payment of medical bills, repairs or replacement of an auto or other property damage and compensation for lost salary or compensation for missing capacity to operate in routine, everyday pursuits. In case of an auto crash, a lawyer would advise his client regarding the ideal way to move if the insurance company isn't supplying a fair and reasonable settlement or denying the claim.
Request a call back
Would you like to speak to one of our law advisers over the phone? Just submit your details and we'll be in touch shortly. You can also email us if you would prefer.
[rt_cf7_style] [/rt_cf7_style]