Fires may happen spontaneously due to neglect, inferior electronics, and bad connections. However, sometimes this is not usually the case. Some fires are deliberately started with malicious intent. This is called arson. Arsonists may set fire in the dwelling or structures attached to the dwelling.
How Are Arson Fires Investigated?
Arson investigations may get complicated, especially where there are possible natural causes. For example, a fire in a chemical complex may happen if any of the chemicals were not stored right or triggered an increase in temperatures. However, someone may have started the fire too.
The arson investigators take statements from first responders who note the color of the smoke, the fire's spread and behavior, and the condition of other items in the building. They may also look at CCTV footage and summon the last people seen in the damned building. Then, they will visit the site to see if they can gather any material evidence of the source of the fire.
Signs That the Fire Started From an Arson Attack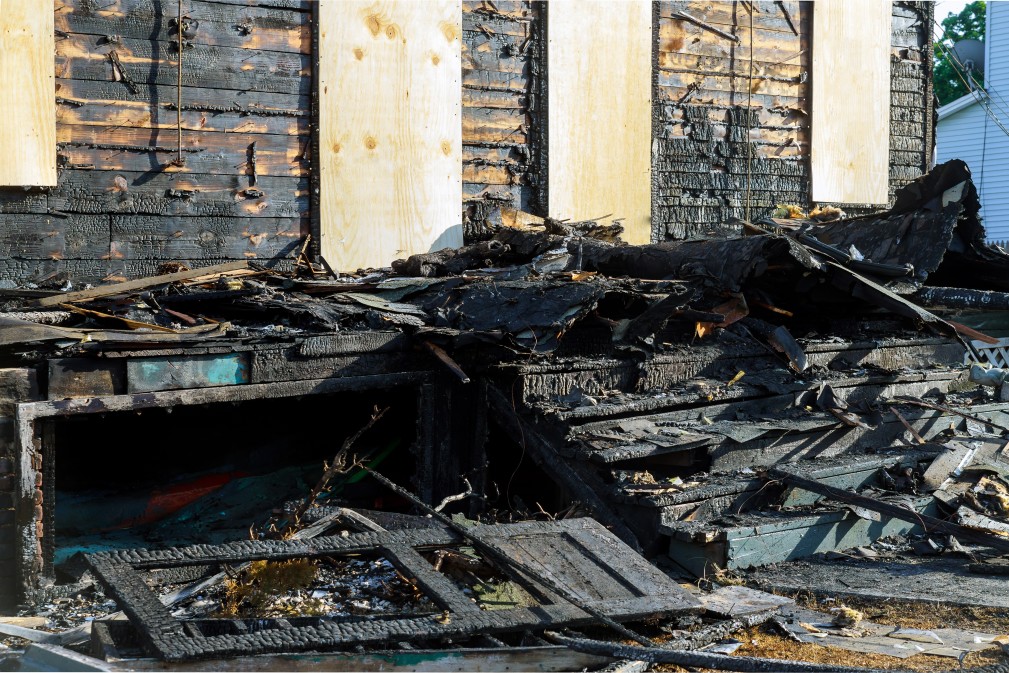 While fire may damage much of the evidence, investigators may come across evidence that may identify that the fire originated from criminal activity. Here are some red flags they may pursue.
If they cannot pinpoint an accidental cause, .i.e. there is little chance that the fire started spontaneously.
There is considerable damage to the building that might not have been caused by the fire alone
They find evidence of forced entry to the building
They suspect or find evidence of accelerants
First responders' testimony of abnormal fire actions
A low burning point for the fire
Unusual color of smoke
Unusual burn patterns
Tampering of fire warning and sprinkler systems
Suspicious behaviors of the people who use the building or owners
Same people have last been seen at locations of unconnected fires
Evidence of multiple origins of the fire (shows it started at the same time in different places)
Missing valuable at the building that caught fire
In Massachusetts, arson is a felony crime that is tried at either a district or superior court. The law provides that if one willfully burns down a building in a way that causes damage or injury, they shall be punished by imprisonment in state prison for up to three years or a fine of up to five hundred dollars.
They may also get imprisonment in a house correction or jail for up to a year. Besides, once convicted, the arsonist may be liable to pay the damage, injury, and associated cost to the injured party.
A conviction for arson may carry heavy penalties and long jail terms, especially if theft and injury also occurred. Therefore, if you under investigation or charged for arson, you need a Massachusetts criminal lawyer who is experienced in handling violent crime and felony cases.
The Fernandez Firm has experienced lawyers who can handle your arson case from investigation to sentencing. Besides, they can help you deal with investigating agencies to prevent you from giving incriminating information.